There are lots of ways to ways to balance men's hair with facial hair. Balance isn't always the goal either. While a hairstyle can reflect a beard style, contrasting styles work too.
The key to making haircuts for men with beards work is the transition between the two. What happens at the sideburns impacts the appearance of the beard and hair. There are two choices. The beard fade shaves off the sideburn to create separation while taper haircuts keep the sideburn.
The simplest transition between any type of men's hairstyle and a beard is a temple fade that quickly down to the skin at the sideburn and back up into facial hair. The temp fade haircuts for men with beards is also flattering because it elongates the face without adding any width.
For shorter haircuts, shorter beards or more dramatic styles, try a low or medium fade that removes hair higher above the neckline and sometimes into the beard. Here's how to pair men's haircuts with beards.
1. Temple Fades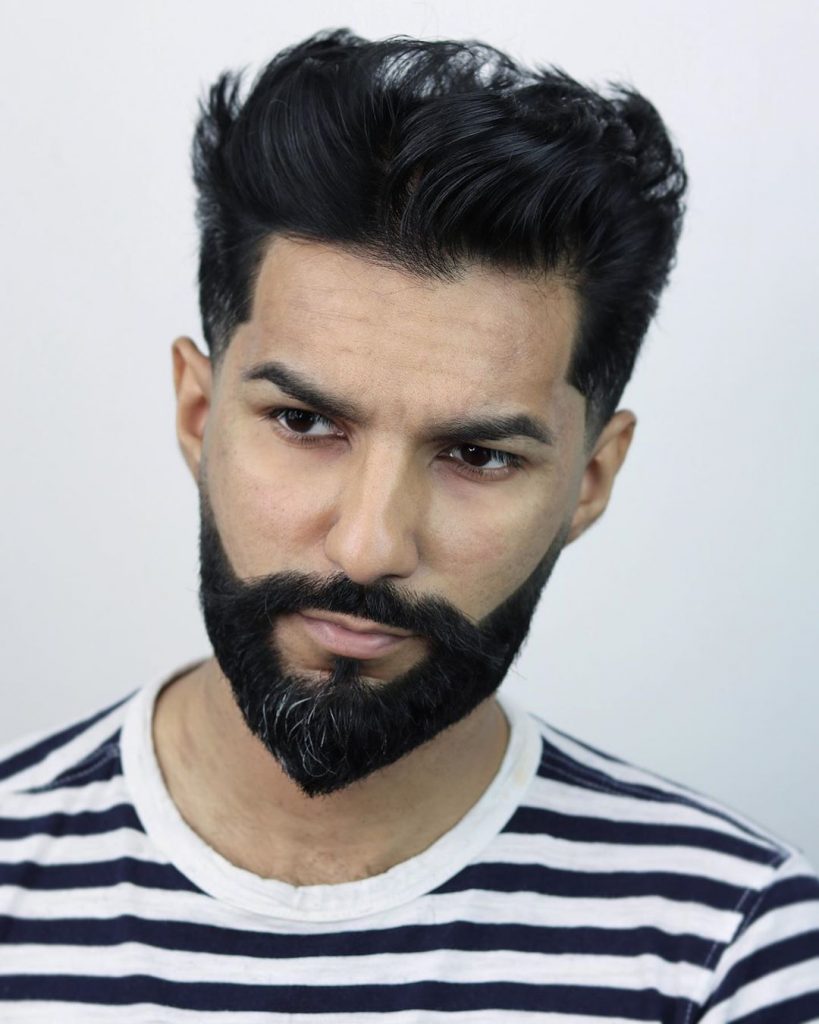 The temple fade is the most versatile type of fade because it goes with any haircut, from short to long. It also works with any type of beard. This cool look pairs a modern pompadour with a pointed beard.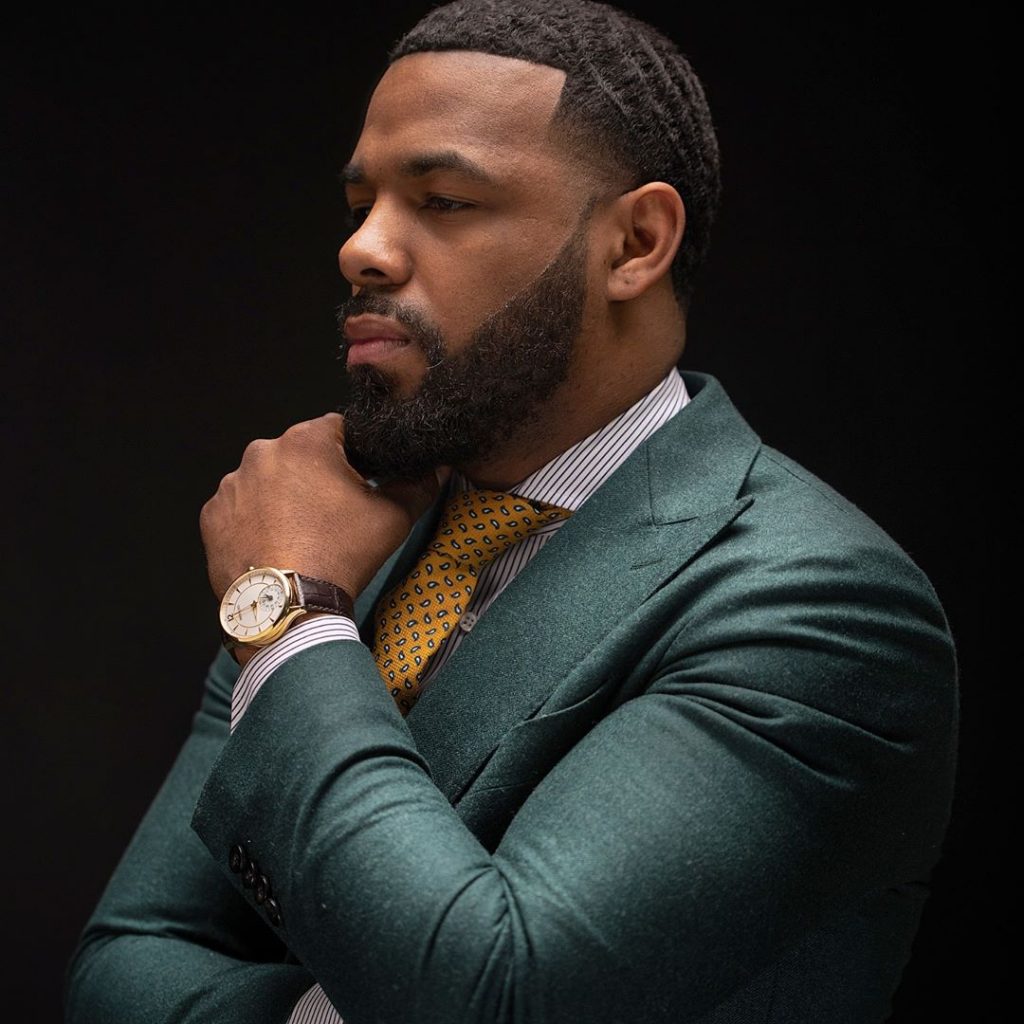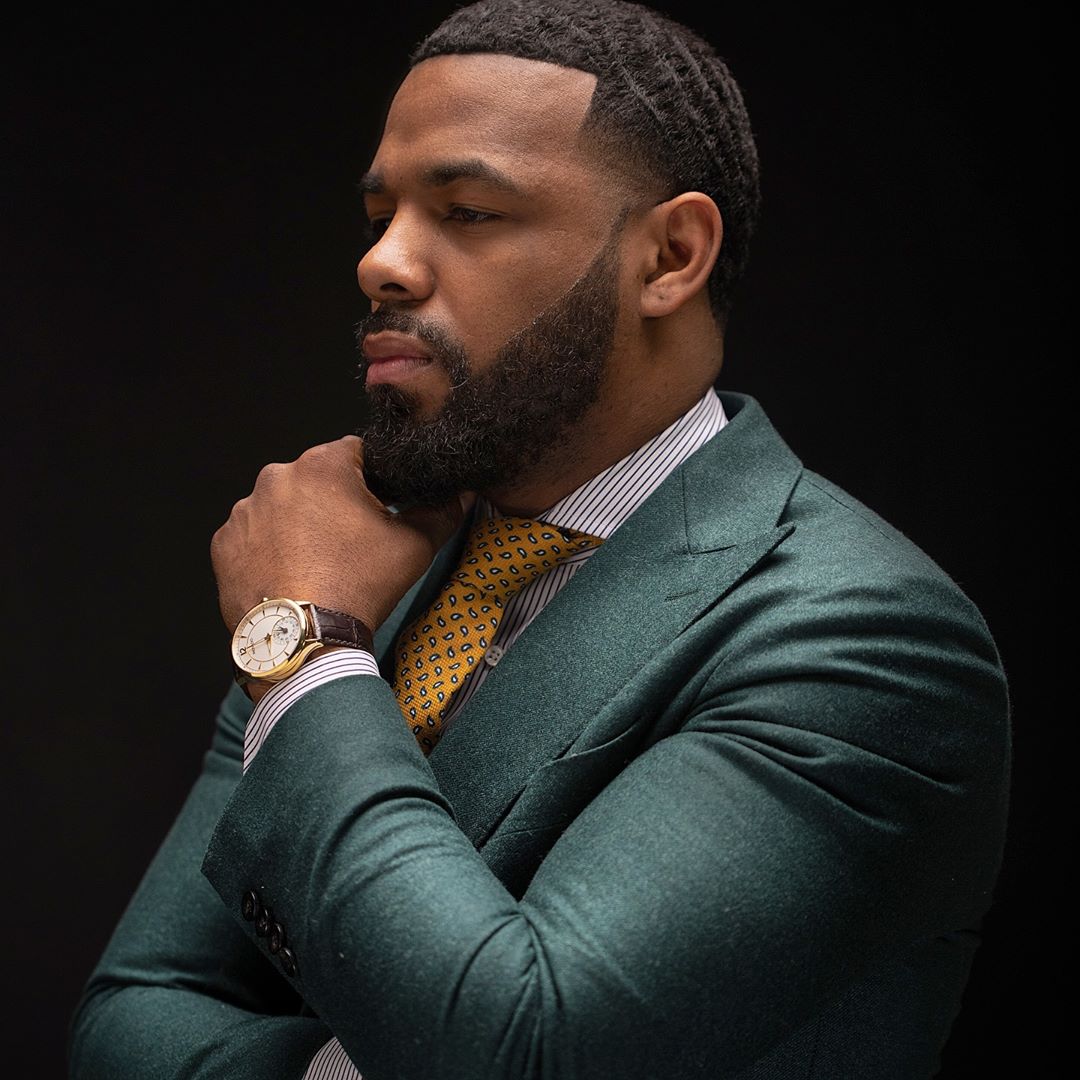 On the other end of the spectrum, this temp fade connects a dapper waves haircut with a shaped beard.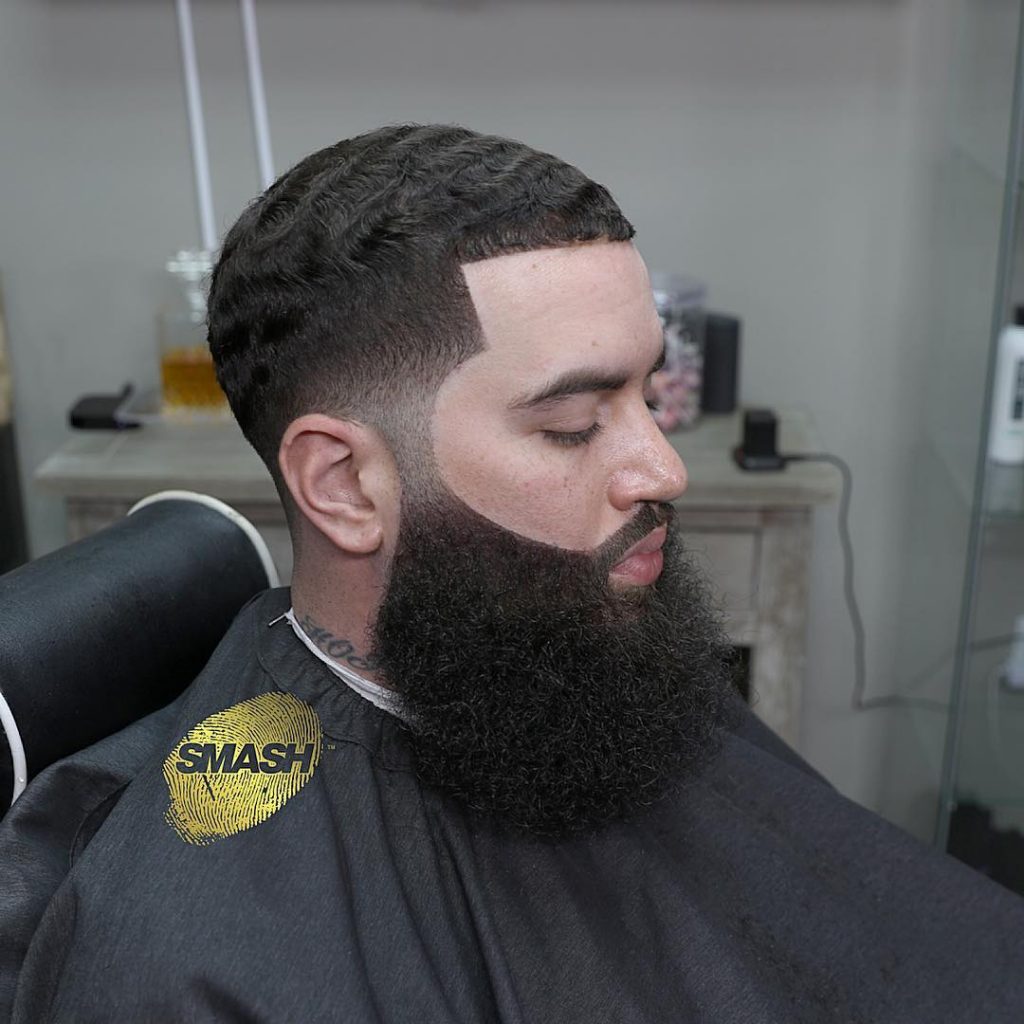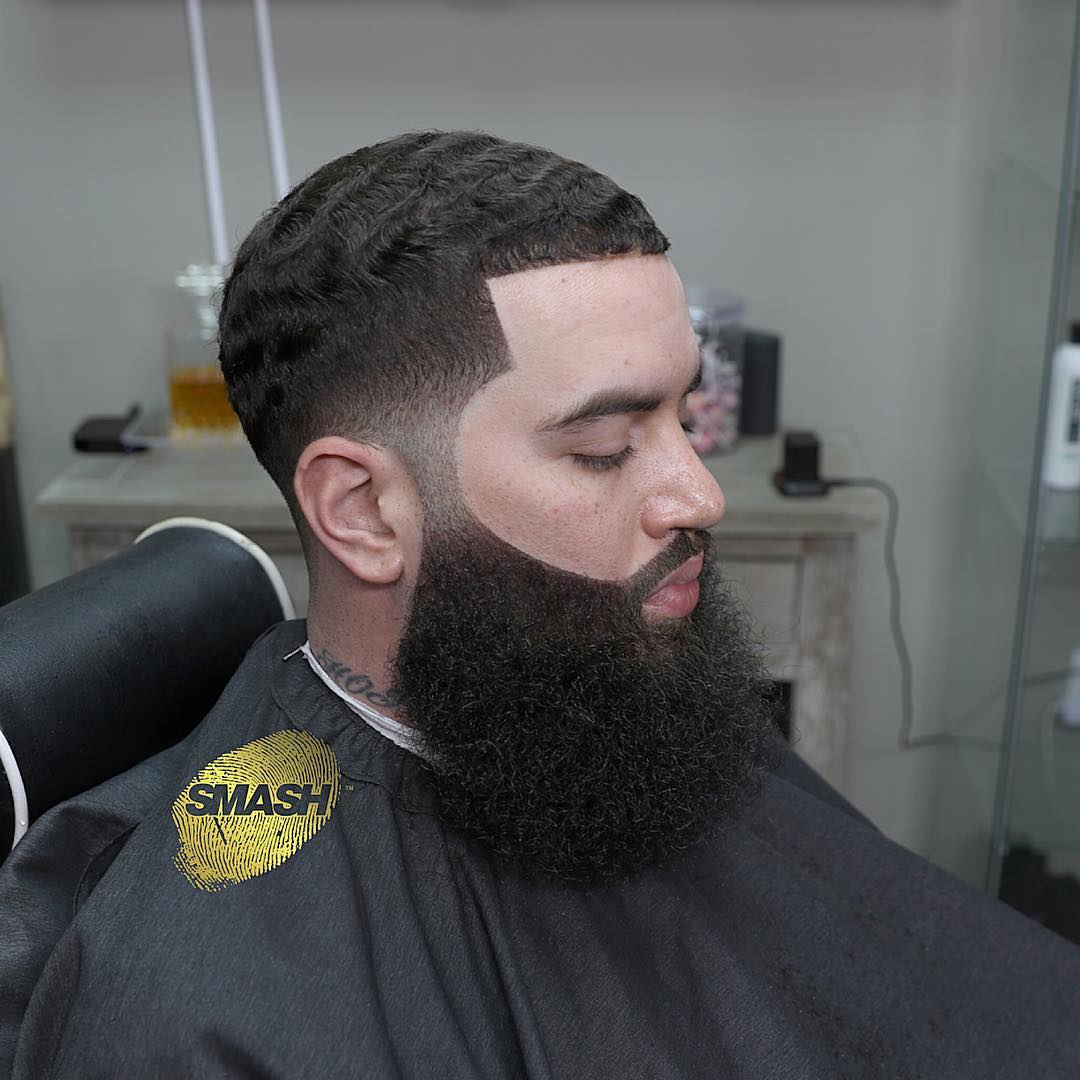 Of course, hair and facial hair don't have to be the same length. A temple fade transitions between the short waves and a full bush beard. One of the keys to making this look work is keeping facial hair well-conditioned with beard oil and styled with beard balm.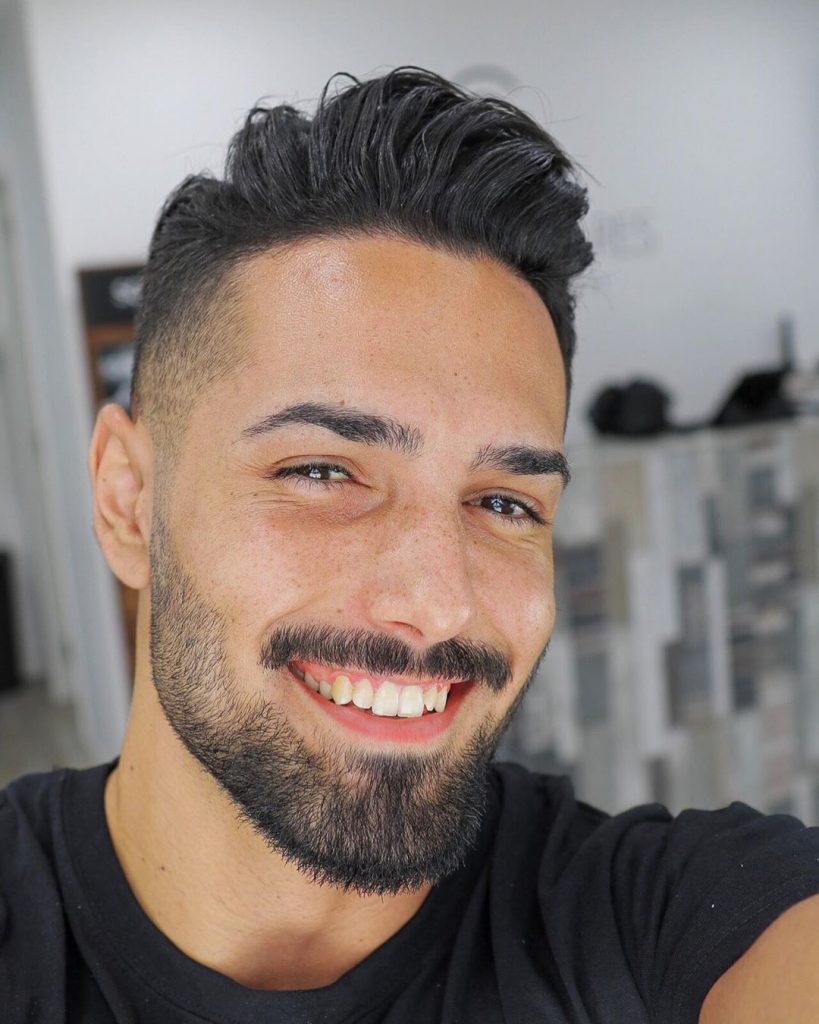 Different hair lengths can go the opposite direction, with longer hair on the head and a short beard. This fade goes higher up the temple and lower down the beard for a smooth transition. This is a great way to start growing a beard or final length.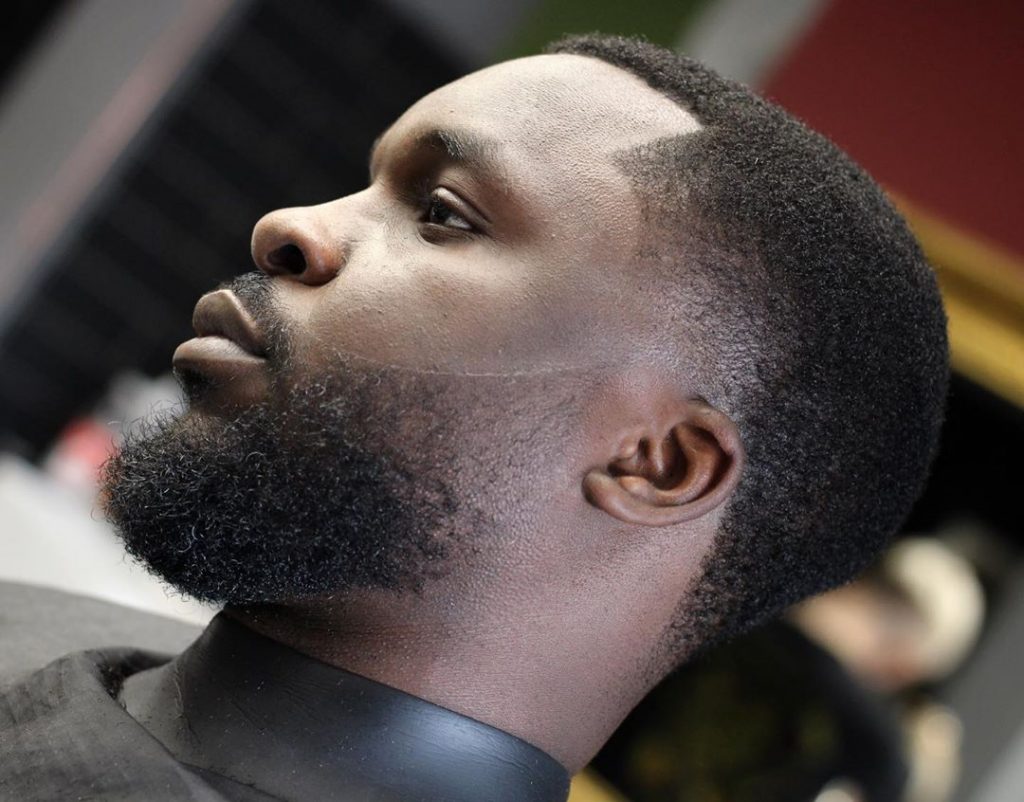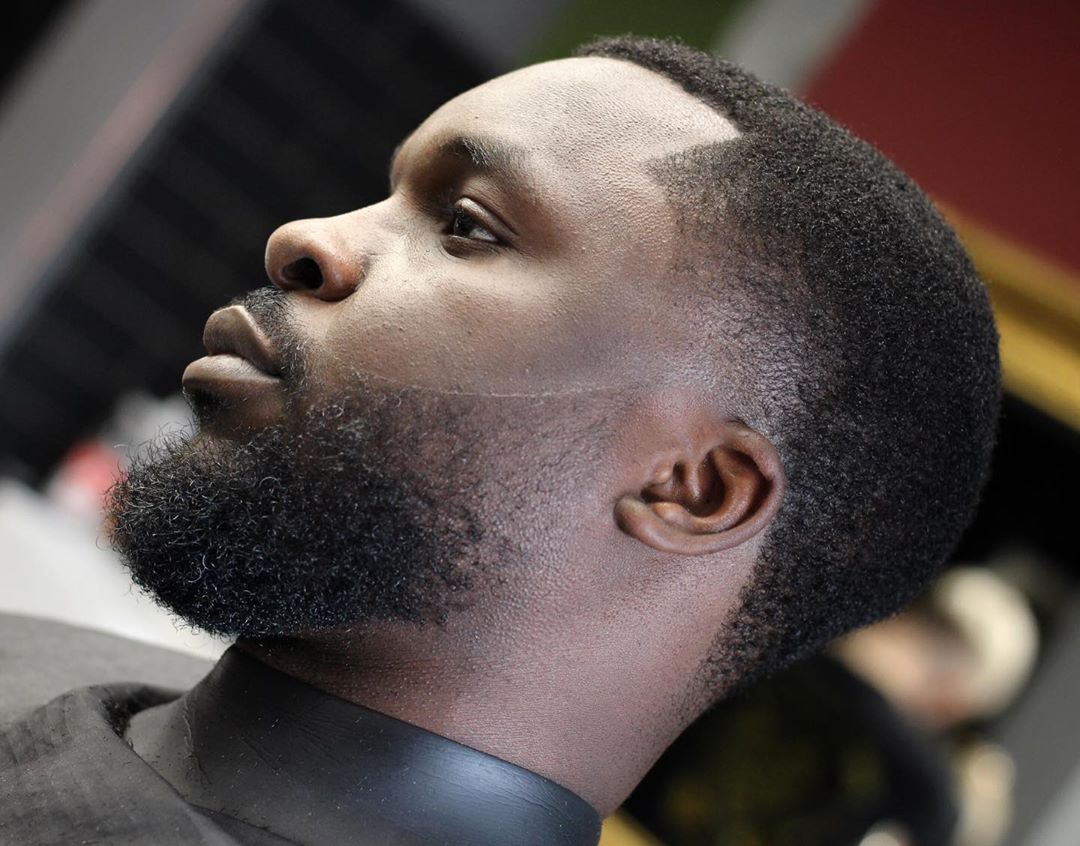 Not everyone can achieve this type of symmetry between hair and facial hair but it's a great look if you can.
2. Beards with Fade Haircuts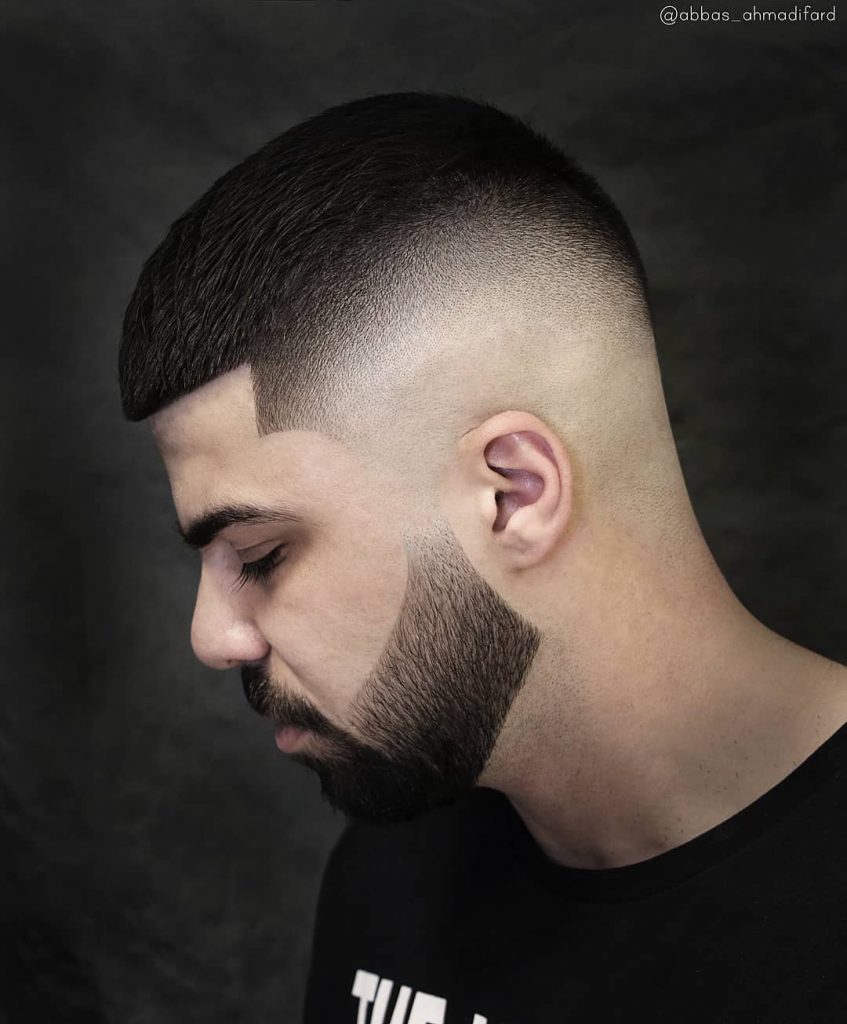 A low or medium fade separates hair from the beard, putting more attention on both.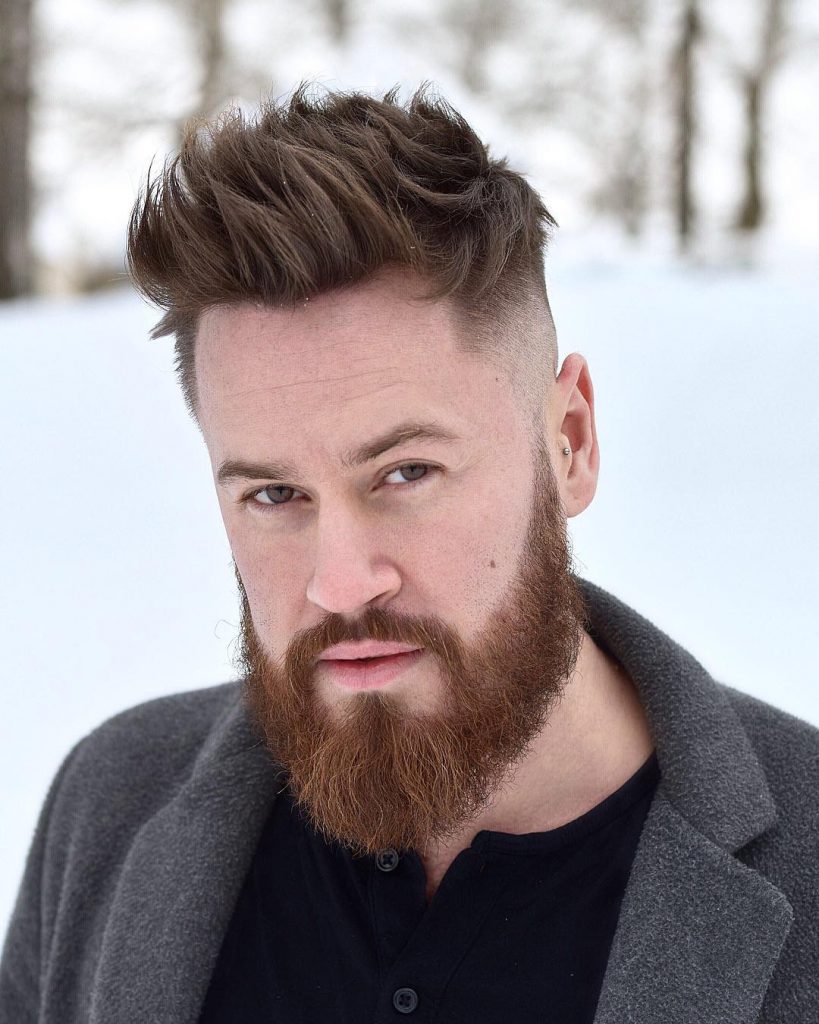 The shaved sides of a fade are flattering for all men, especially those with round faces who don't want to add any width at the sides. Pair that with a long beard and spiky hair to create an elongated face.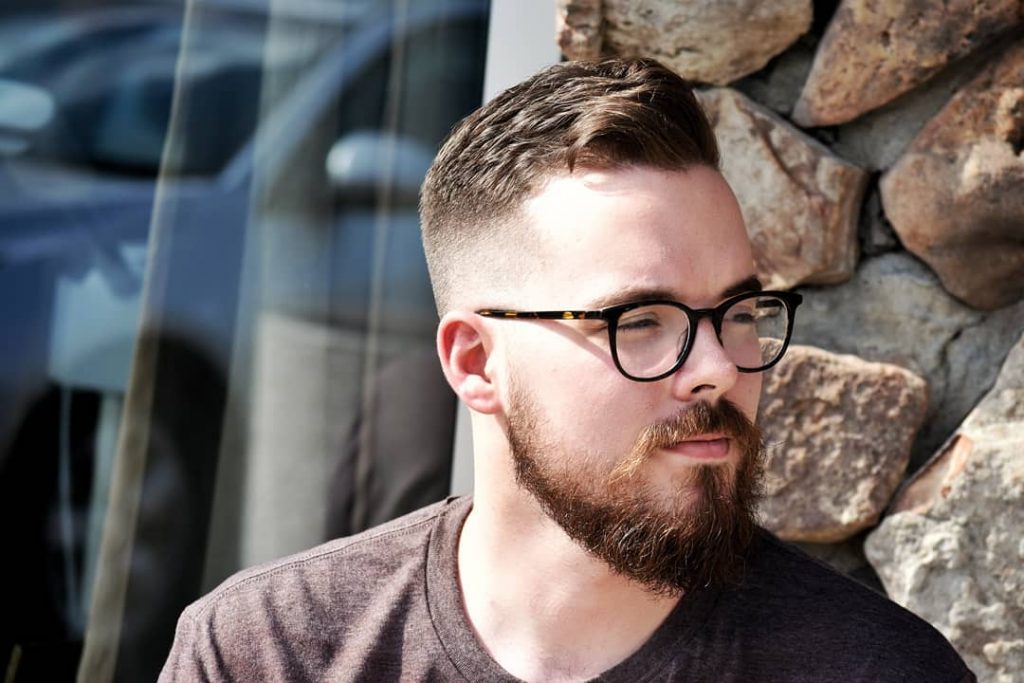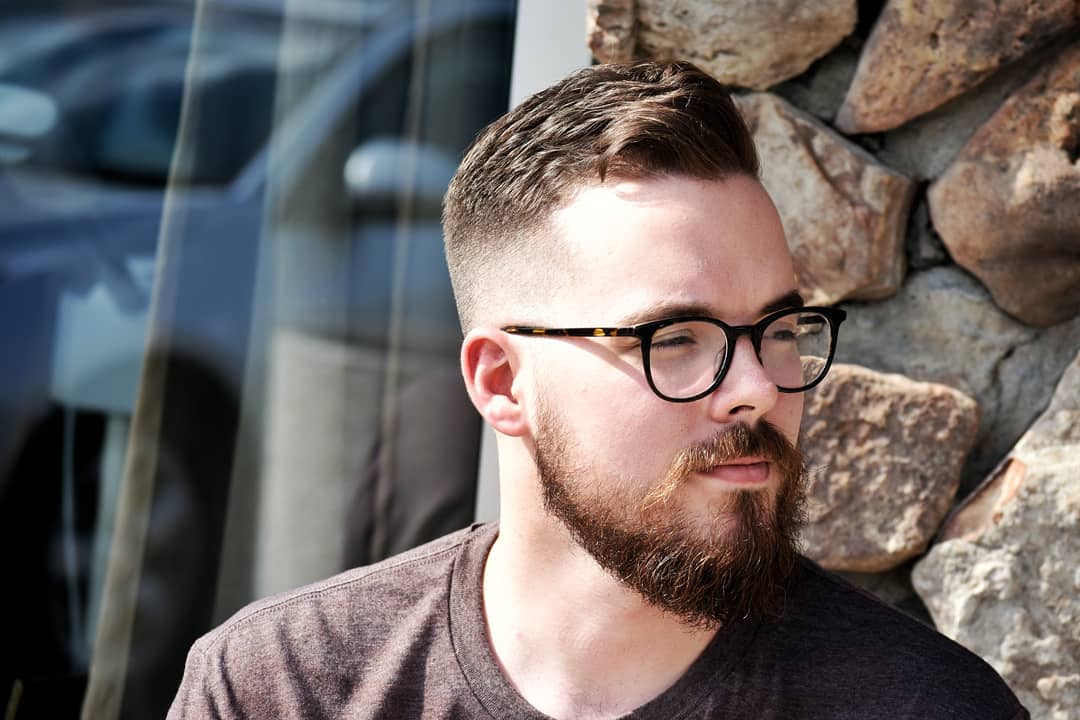 Fade haircuts are also flattering for guys with thinning hair. The cropped length makes hair on top of the head appear thicker. This also holds true for facial hair so if you're concerned about thin hair, add a fade.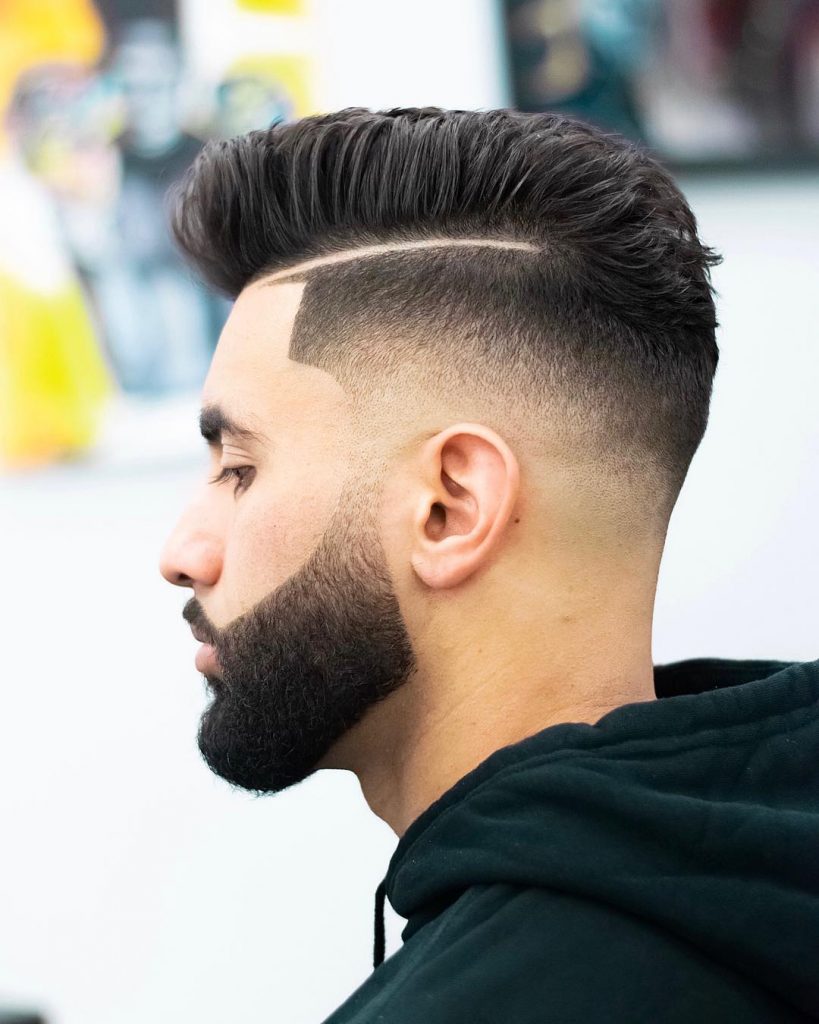 Classic hairstyles
work well with all kinds of beards. This look gets an update from a shaved part and sharp beard shaping.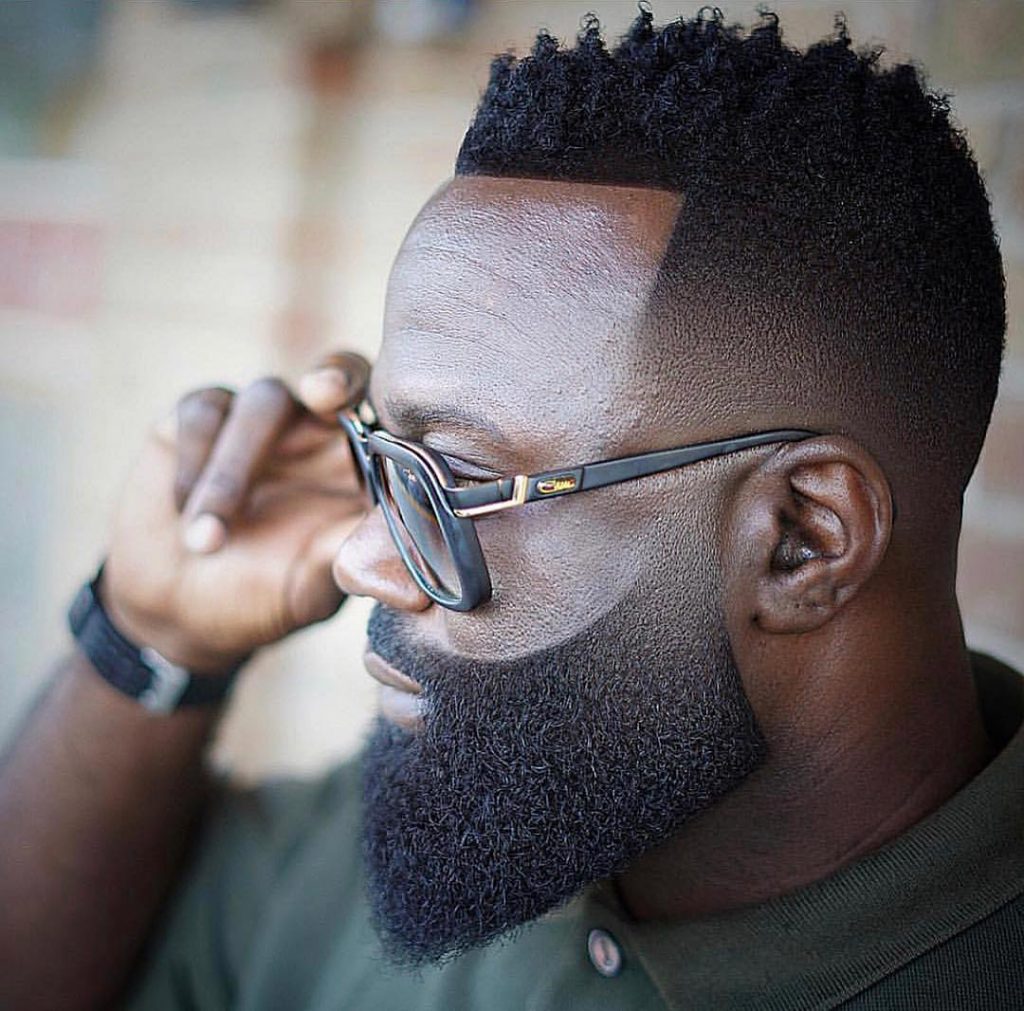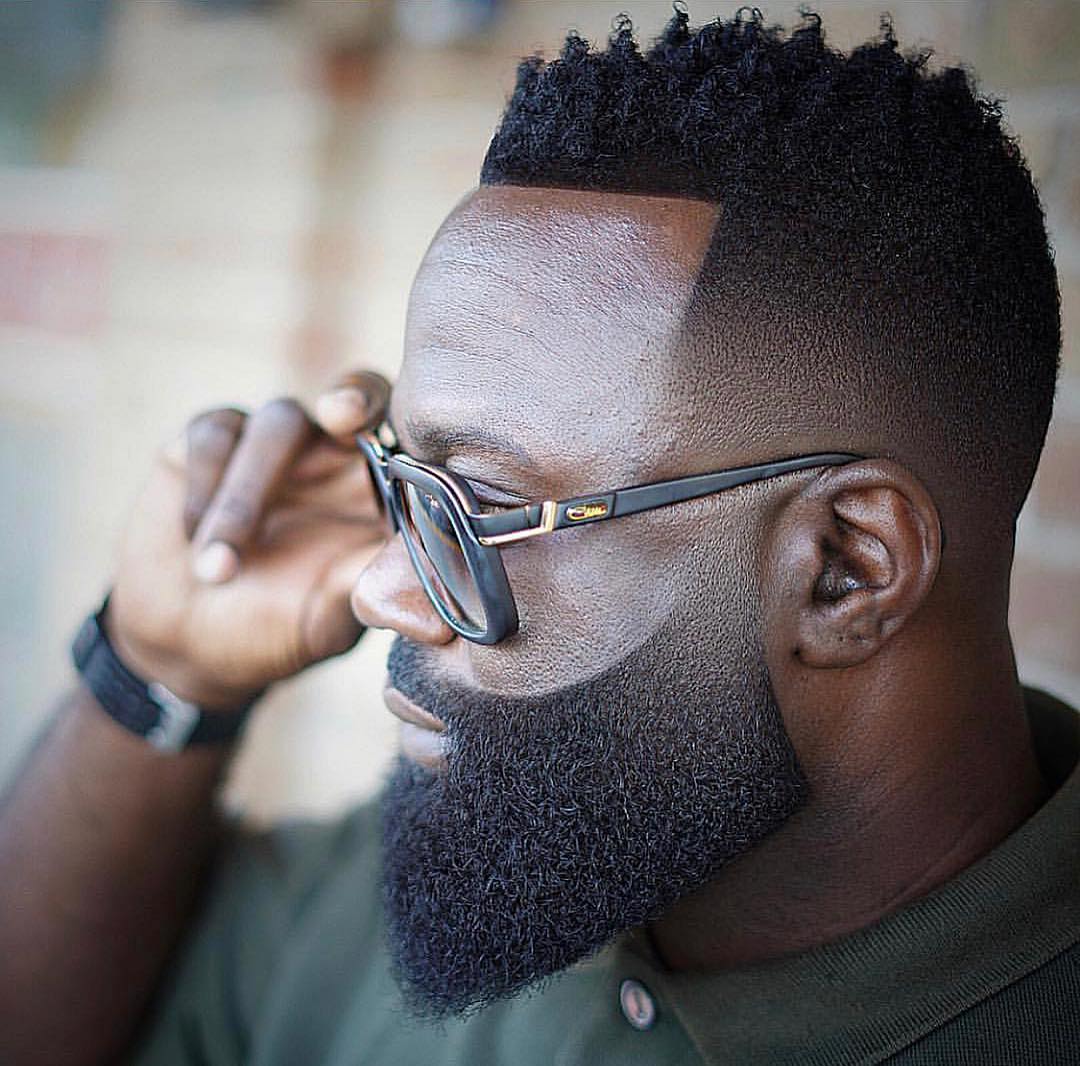 This low skin fade not only separates cool sponge curls from a pointed beard but creates a path from glasses as well.
3. Taper Haircuts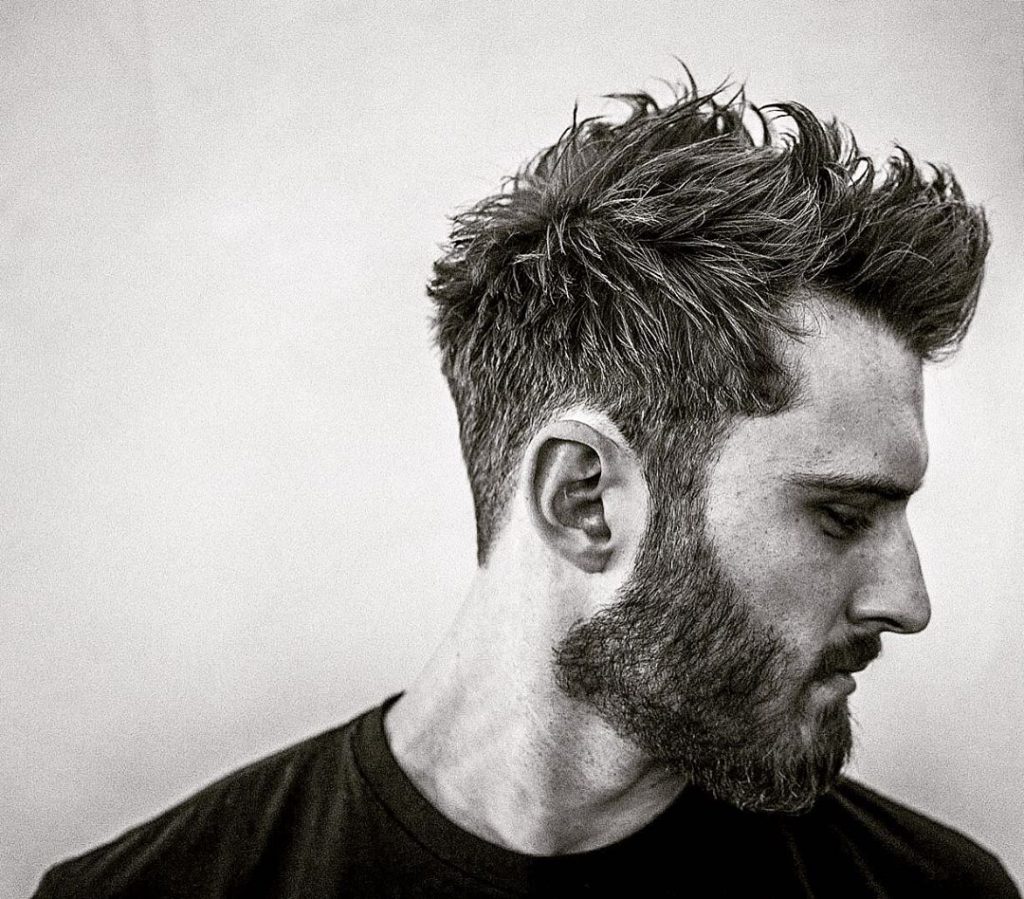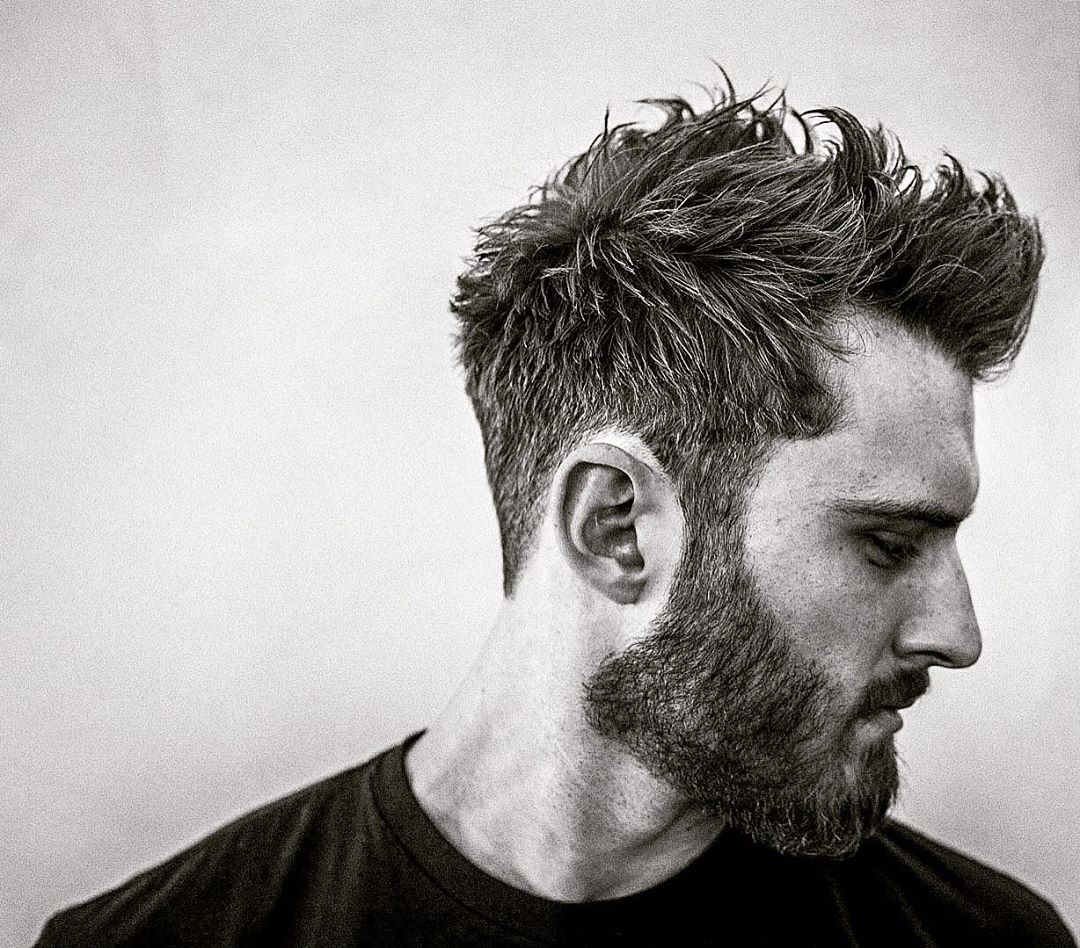 For a classic beard look, skip the fade for a full beard, sideburns and all. This messy, spiky style leaves hair textured on top and roughly the same length below the ear, facial hair too.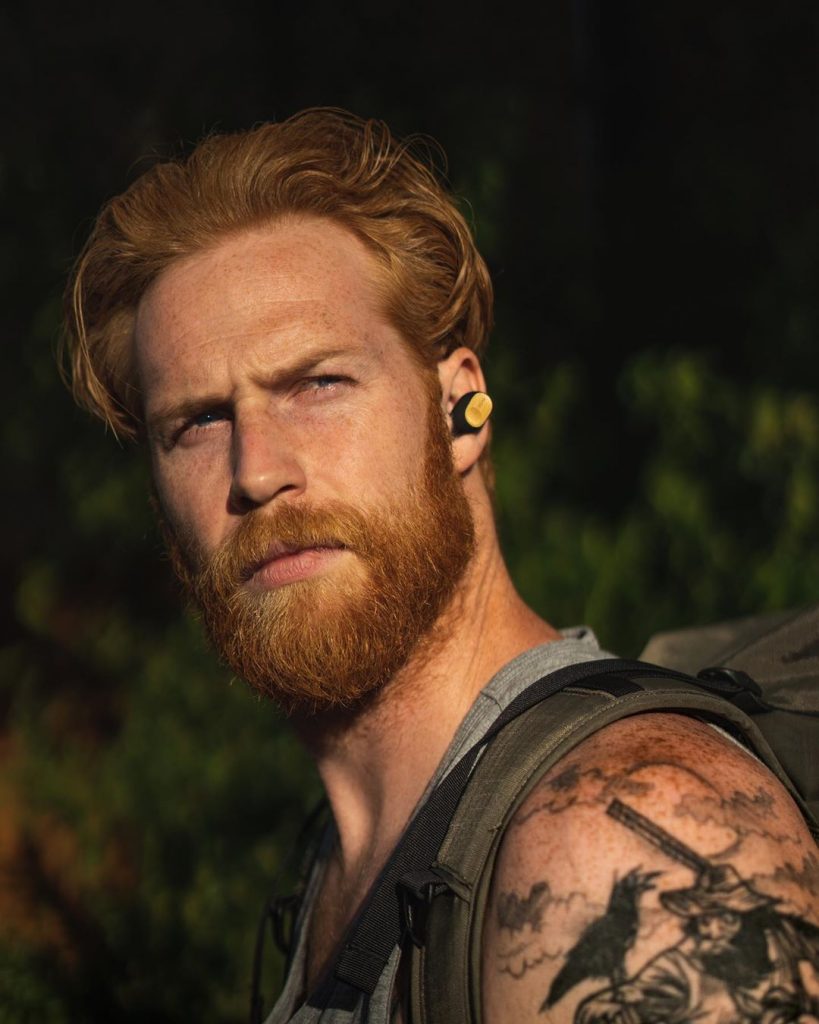 Medium length and longer hair works well with trimmed sideburns just like messy hair on top works well with a neatly trimmed beard.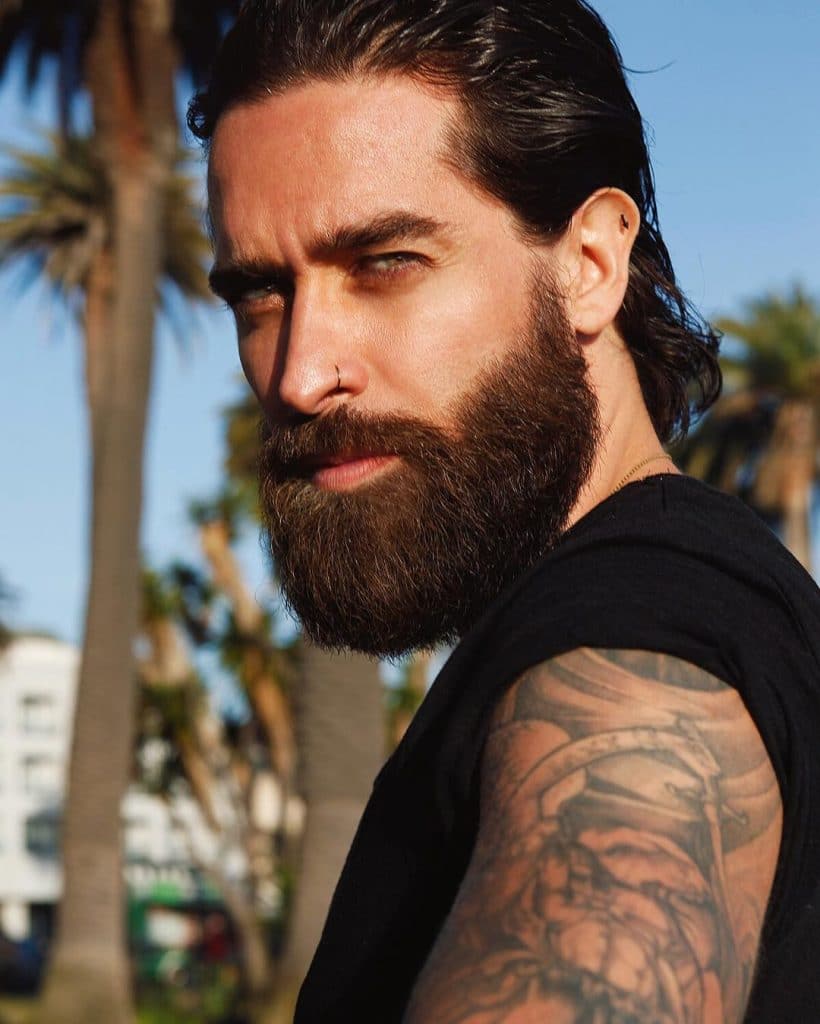 This slicked back man bob is also tucked behind the ears, revealing sideburns which are actually facial hair as opposed to hair on the head.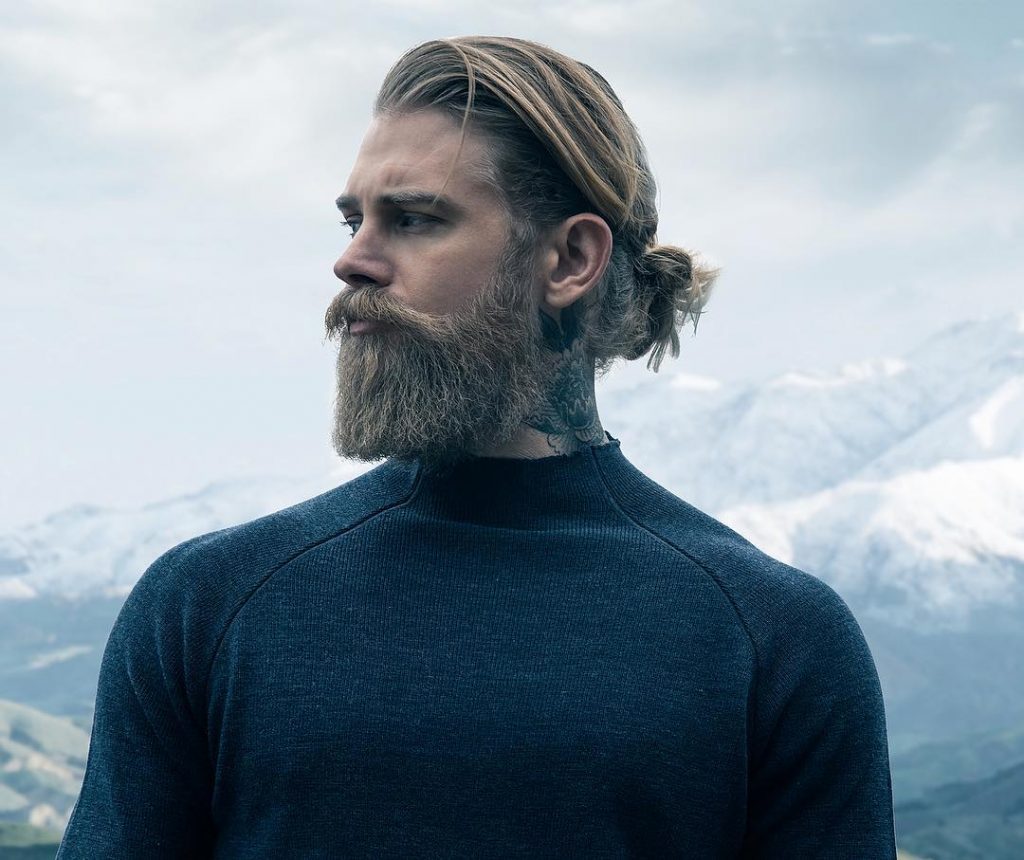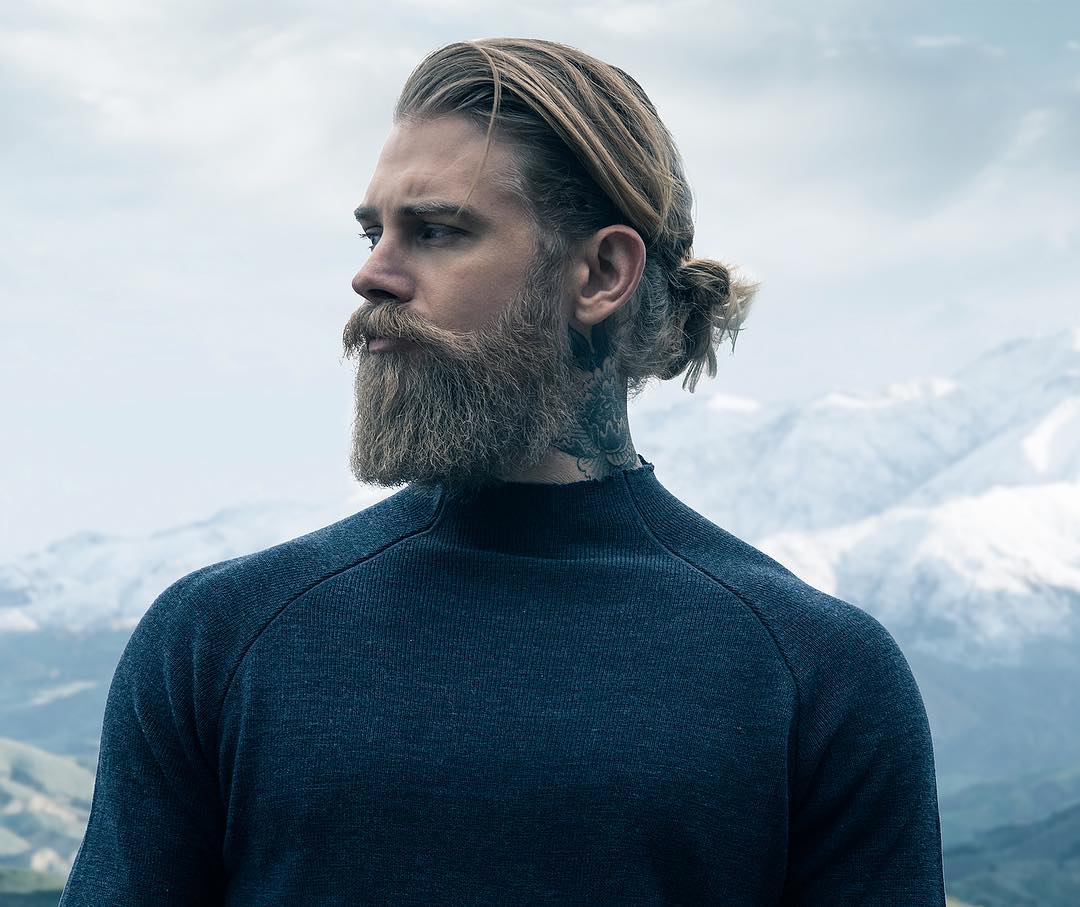 Long hair on top pulled into a tousled man bun while a full beard is a similarly coiffed, with a styled mustache. If you can't get your beard to do what you want it to do, i.e. look like this, try using a beard straightener.